A FUN, FRIENDLY, AND PROFESSIONAL ENVIRONMENT
ALWAYS LOOKING FOR OUTSTANDING PEOPLE
At Burkhardt, we take pride in creating an environment that feels like home. But we don't expect our team to live here (that would be unrealistic—and probably weird). We believe families come first, which is why we offer flexible hours and emphasize a true work/life balance.
As a small—but expanding!—firm, we also offer tremendous opportunities for professional growth. Want to extend your skills and take ownership in your work? You've come to the right place. We work hard but we have fun; at heart, we embrace a down-to- earth approach in everything we do.
ABOUT US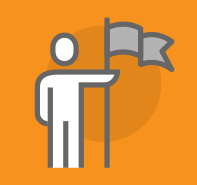 BECAUSE

you want to be

CHALLENGED

With our team, there is no risk of being in a rut. We offer a quick pace and dynamic projects that keep your skills sharp. Your work will span multiple industries and regions across the United States.
BECAUSE you want
to be part of a GREAT TEAM
We are a competitive bunch when it comes to continuous improvement. But when it comes to our clients, we work as a team to ensure their objectives are met. You are never on your own with our group. Whether you need to brainstorm solutions for a difficult site or just need help pushing a permit through, we have your back.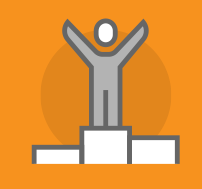 BECAUSE

you want to be

VALUED

Our staff members are the most important assets we offer our clients, and we hire the best. For that reason, we strive to make Burkhardt a place where people want to be. We are family oriented, quick to lend a helping hand, and above all take the time to celebrate each other's successes.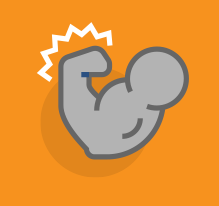 BECAUSE

our

BENEFITS

rock

We set high expectations for work—and for maintaining a work/life balance. Our staff enjoys the following benefits:
JOIN OUR TEAM
JOBS AVAILABLE
Overview and Focus
Survey Operators are responsible for assisting the Survey Crew Chief with the collection, layout, and completion of survey field work. The primary role of a Survey Operator is support and assist the Survey Crew Chief with various surveying related tasks to maximize the efficiency of field operations.
Responsibilities
Setup and operate all survey equipment including robotic total stations, GPS equipment, 3D laser scanners, data collectors, rods, and levels.
Keep survey vehicles, storage areas, and supplies clean, organized, and well stocked.
Prepare equipment and load/stock survey vehicle for the day.
Follow all required safety standards and guidelines.
Drive/operate survey vehicle as needed.
Participate in project planning and project debriefs.
Locate and collect survey field data including property monuments, structures, topographical information, utilities, and other existing improvements.
Provide construction layout of various site improvements.
Assist Survey Crew Chief with sketches and site photos.
Goals and Growth Areas
Increase speed and efficiency at completing survey field work without sacrificing quality.
Learn and consistently implement BURKHARDT's standards and processes.
Develop your client service, time management, and communication skills.
Take initiative to learn from Survey Crew Chief and other team members, with the goal of being able to eventually work independently as a Survey Crew Chief.
Education / Skills / Experience
Associates degree in Land Surveying / Civil Engineering Technology; or equivalent experience.
Physically fit to traverse long distances in various terrain.
Ability and desire to work outside daily, year-round.
Overview and Focus
Project Surveyors are responsible for assisting the Survey Manager with the planning, production and successful completion of survey projects. The primary role of a Project Surveyor is to assist the Survey Manager with the day-to- day operations of the survey department and to efficiently execute the production of survey drawings, data and documents for a wide variety of projects.
Responsibilities
Produce survey drawings and documents under the direction of the Survey Manager.
Review survey data collected by the survey crew for accuracy and completeness.
Research project survey requirements including zoning and subdivision regulations.
Create and prepare point files and drawings for construction staking. Review all construction drawings and CAD files for accuracy and completeness to ensure that field personnel have what they need to perform construction layout.
Research and coordinate survey review and approval processes with City/County officials and staff; make submittals and appropriately address review comments.
Ensure that BURKHARDT's survey and drawing standards and processes are implemented and maintained.
Assist with the coordination and preparation of proposals.
Represent the client and company at project meetings.
Assist with survey crew scheduling and coordination.
Coordinate with external team members and direct sub-consultants.
Train and mentor other team members.
Assist with field operations when necessary.
Goals and Growth Areas
Develop project management skills by taking initiative on projects and learning from other team members.
Gain a solid understanding of the entire survey process, from initial intake through survey approval and recording.
Assist with marketing and business development efforts.
Learn from, and become involved in, the AEC community by reading, attending industry events, and engaging via social media and other outlets.
Education / Skills / Experience
Bachelor's Degree in Land Surveying or equivalent
Survey Intern (SI / LSIT) or Professional Surveyor (PS)
AutoCAD experience required, Civil 3D preferred
3+ years of relevant post-graduation work experience
WE WANT TO HEAR FROM YOU
SUBMIT YOUR RESUME
We are ALWAYS seeking talented civil engineering, surveying, and site development professionals (of all experience levels). If you want to be a part of our highly skilled, enthusiastic, service-driven, optimistic, helpful, fun, and friendly team, and if you possess those same qualities, please submit your resume and cover letter below. We hire based on personality, passion, talent, and your desire and ability to play well with and serve others.